The project seeks to improve the response of European universities to the specific needs of refugees through the training of staff and the exchange of good practices.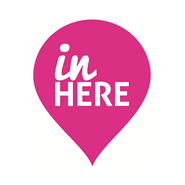 The University of Barcelona, through the UB Solidarity Foundation, is one of the European member institutions of the "Higher Education Supporting Refugees in Europe (inHERE)" project, which celebrated its launching meeting on September 26 and 27 at Rome and whose main objective is to facilitate the access and integration of refugees to European universities.
Only in the last year, more than one million refugees, displaced people and other migrants have come to Europe. Many of these people are students, researchers or university staff who, when trying to resume the activity they developed in the country of origin, face specific obstacles and needs.
Beyond financial support, they may find themselves lacking information, advice and orientation sensitive to their reality. They may also encounter difficulties in recognizing credits and qualifications without documents, or they may need intensive language courses for academic purposes. In order to respond better to these and other needs, the inHERE project will facilitate the training of university staff and the exchange of good practices in European institutions of higher education.
inHERE is co-funded by the Erasmus+ Programme of the European Union and coordinated by the Mediterranean Universities Union (UNIMED). In addition to the University of Barcelona and UNIMED, the partners of the project are the European Universities Association (EUA), La Sapienza University of Rome and Campus France. The United Nations High Commissioner for Refugees (UNHCR) is an associate member.
Specifically, within the framework of the project, the University of Barcelona will lead the action "Living Lab", which aims to promote the knowledge, exchange, deepening and evaluation of initiatives, activities, projects… addressed to the promotion of access to higher education for refugee students.
The initiatives that will be part of the "Living Lab" will be those selected by the EUA good practices identification tool (the "Refugees Welcome Map"), which has already collected more than 200 initiatives from 31 countries; among them, the Support program of the University of Barcelona for refugees and people from conflict areas, which is coordinated by the UB Solidarity Foundation.
Based on the good practices identified and the results of the "Living Lab", the inHERE project will create a guideline for university staff (which will be coordinated by the University of La Sapienza) and also develop a set of recommendations (which will be led by Campus France).