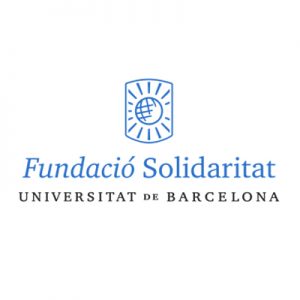 Since its creation in 1996, the Solidarity Foundation of the University of Barcelona has been working in all those areas in which university can exercise its responsibility as a social actor, especially with the most vulnerable sectors of society; both internally (within the university community itself) and externally (in local, national and international contexts).
With this premise, the UB Solidarity Foundation carries out development cooperation projects and programs, prioritizing interuniversity cooperation aimed at sustainable development. It promotes a culture of peace and the defense of human rights, especially where they are most blatantly violated; for example, with the Support program for refugees and people from conflict areas, launched in 2015. But it is also aimed at our young students, through the PAULA Program, in the field of Global Citizenship Education.
The UB Solidarity Foundation embraces the Sustainable Development Goals of the United Nations 2030 Agenda and, therefore, works for an inclusive university and society, where truly no one is left behind. The promotion of social volunteering and the development of programs and lines of work aimed at inclusion are, therefore, a priority: UB Volunteering, social agriculture projects, courses for people with functional diversity, incorporation into the university of students without socio-economic resources, social and educational intervention in neighborhoods or schools of high complexity…
---
Check the contribution of the UB Solidarity Foundation programs to the 2030 Agenda, adopted by the United Nations.