Professor Cristina Galván and the UB Support program for refugees coordinator, Cati Jerez, exchange experiences in social inclusion and professional empowerment of vulnerable groups.
From October 22 to 29, two experts in pedagogical and social innovation sent by the Solidarity Foundation of the University of Barcelona participate in the island of Lesvos (Greece) in the "Training project for the teaching staff of the Second Chance School of Mytilene on social inclusion of refugees and immigrants", coordinated by the adult school Second Chance of Mytilene.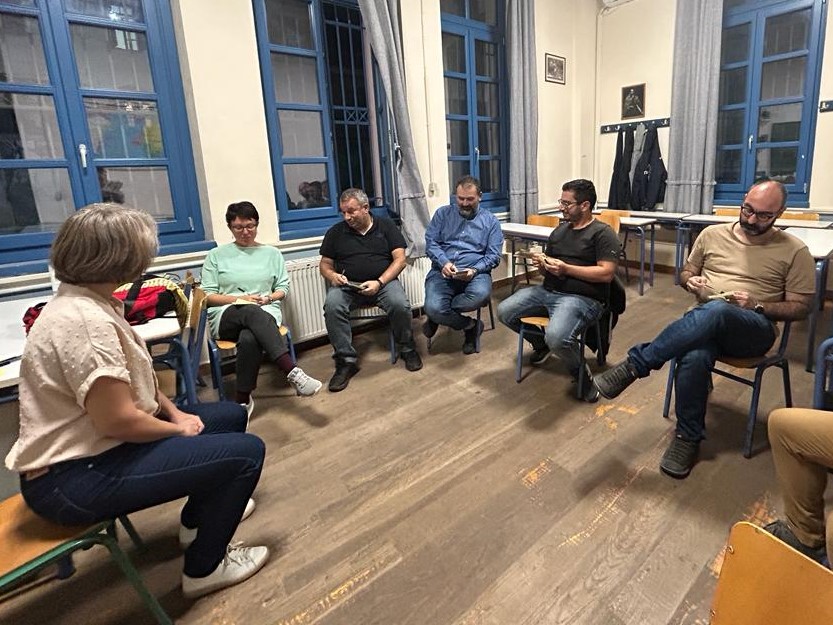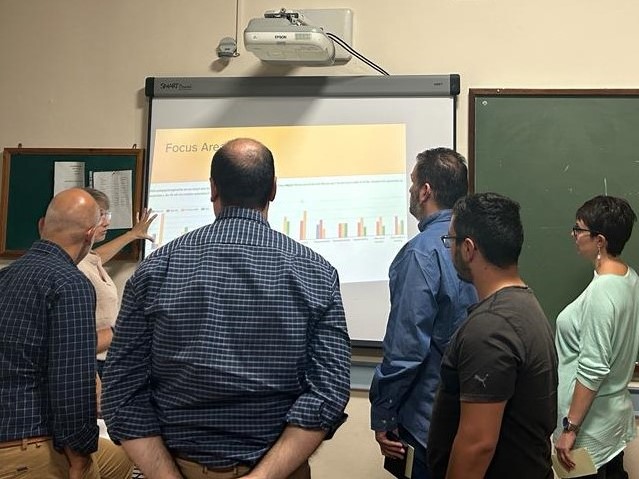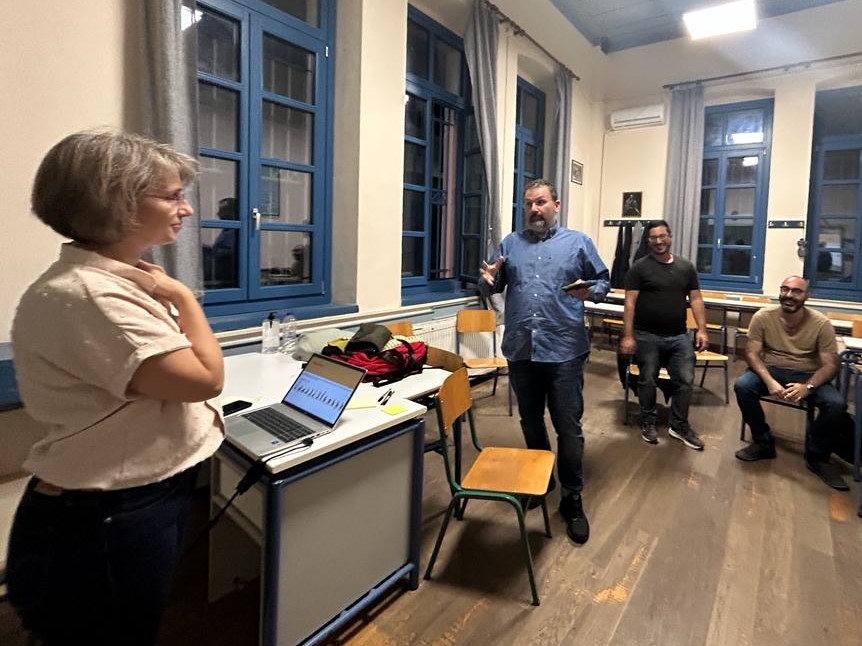 The UB Education professor Cristina Galván and the coordinator of the UB Support program for refugees, Cati Jerez, train the teaching staff of the Second Chance School in practices and techniques for the social inclusion and professional empowerment of groups in a situation of vulnerability, through presentations, case studies and experiential workshops.
This school offers the possibility of two years of study to obtain the secondary school diploma. It also offers Greek language training for refugees and migrants, from which they can access the course to obtain the secondary school diploma, which is a basic document to join or improve their situation in the labor market.
In the session on October 23, the experts sent by the UB Solidarity Foundation discussed with the school's teaching staff innovative strategies and methodologies, as well as the possibility of applying them in the subjects and the specific context of the attending students. In the coming sessions, some of these methodologies will be put into practice with students from the center, among whom there are local and migrant students with knowledge of Greek, and migrant or refugee students without knowledge of the language.
Regarding the session on the 23rd, Cati Jerez was impressed by "the dedication, professionalism and enthusiasm of the teachers at the Second Chance School". "The respect they have for the students, who sacrifice hours of rest and hours of being with family and friendships to learn and improve their lives, is impressive", said Jerez. "The care both for the quality of the teaching and for the creation of a favorable educational environment for learning and the incorporation of innovative techniques are key for the teaching staff, and the project reinforces these elements. We hope to be able to contribute our bit", she concluded.
For her part, Cristina Galván has agreed to highlight "the commitment of the teaching staff to student learning and to emotional and social well-being". According to Galván, the teaching staff is open to learning about new methodologies to improve their own teaching practice and each student's learning".
---
---
This news is related to the following SDG of 2030 Agenda: