On Thursday February 17 at 12:30 pm via Youtube: in Catalan on the UB Solidarity Foundation's channel and in English on the EUROM's channel.
The Solidarity Foundation of the University of Barcelona and its European Observatory of Memories (EUROM) are organizing a public conversation between the activist and journalist Oksana Chelysheva (Russia, 1968) and the Catalan correspondent in Russia Manel Alías (Berga, 1977) on the current state of the conflict between Russia and Ukraine. They will be hosted online by the Vice-rector for Internationalization Policy of the University of Barcelona, Raúl Ramos; and the talk will be moderated by Pau Cantos, political scientist and public administration project manager at the UB Solidarity Foundation. Questions will be opened via chat.
Under the title 'The Russia-Ukraine relationship: a long-standing conflict', the event will take place on Thursday 17 February at 12:30 p.m. (CET) via Youtube. It will be streamed in Catalan on the channel of the University of Barcelona's Solidarity Foundation and in English throughout the EUROM's channel.
Oksana Chelysheva is a journalist and human rights activist. Since 2003, she has been covering the situation in the North Caucasus being the editor of the Russian-Chechen Information Agency, established by the Russian-Chechen Friendship Society. After the organization was banned in Russia by anti-extremist legislation, and due to multiple threats, since 2008 she has continued her work exiled in Finland. Chelysheva is the author of the book "I have been followed in the streets" (INTO, Finland, 2013) and a co-author of the "International Tribunal for Chechnya" legal study (Sputnik Oy, Finland, 2009). In 2014, at the Writers Unlimited Festival in The Hague, she was awarded the prestigious Oxfam Novib PEN Award for Freedom of Expression.
Manel Alías is a journalist with a degree in Audiovisual Communication from the Autonomous University of Barcelona and a postgraduate degree in ENG Video Journalism from Pompeu Fabra University. Since 2001 he has been working for the public Catalan TV (Televisió de Catalunya), where he has presented the children's news program "Info K" and has been the editor of "La nit al dia", among other programs. From 2015 to 2021 he was the correspondent for the public Catalan TV and radio in Moscow. He is the author of the book "Russia, the world's greatest stage" (Ara llibres, 2021), a multifaceted account of contemporary Russia.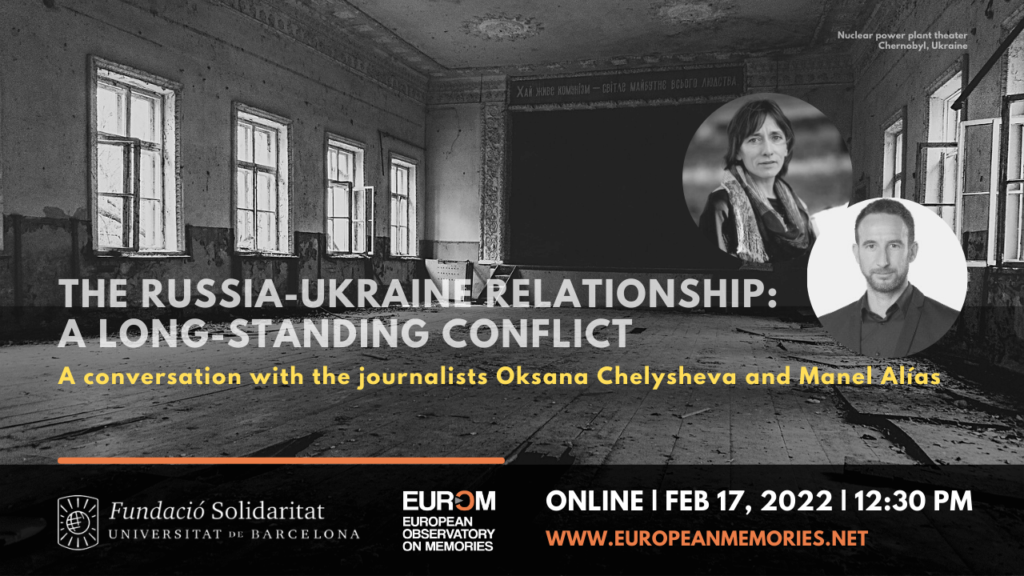 ---
---
This news is related to the following SDG of 2030 Agenda: