What is peace? Beyond the absence of war, peace means dignity and respect for human rights; among which, the right to refuge. This is explained by the students of the UB Refugee Support Program.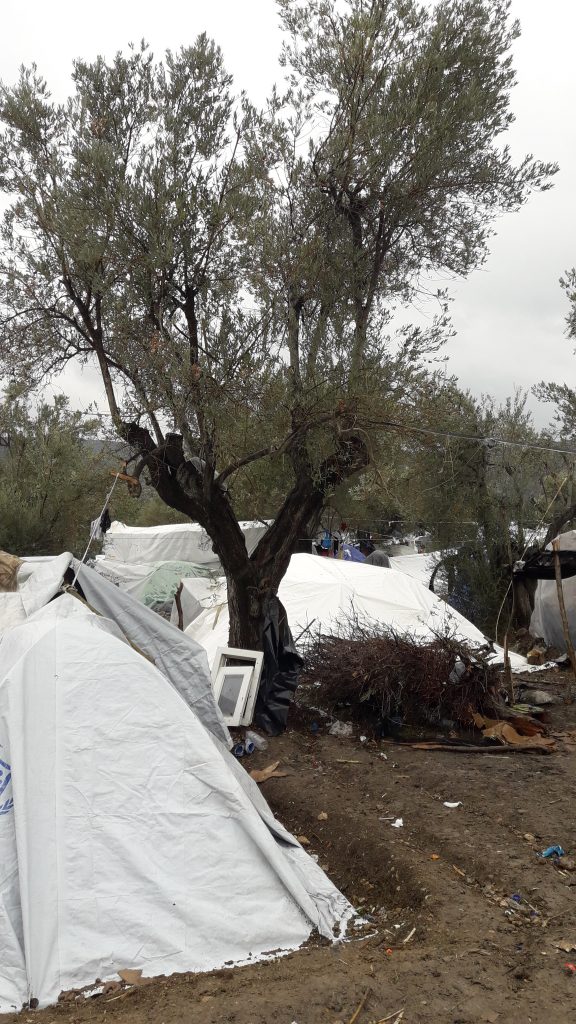 Peace is not just the absence of war or violence. Over time, many people have tried to define peace in its many and varied aspects.
During the Forum on the Culture of Peace convened in September 2014 by the United Nations General Assembly, Secretary-General Ban Ki-moon stressed that «peace cannot be decreed solely through treaties – it must be nurtured through the dignity, rights and capacities of every man and woman». Ban Ki-moon also said that peace means access to education, health and essential services; and remarked how, while forces were joining that Forum to promote a culture of peace, «all around us we see a spreading virus of war, conflict, extremism, violence, hatred and terrorism».
Precisely today, International Day of Peace 2020 (also designated as the Day of Nonviolence and Ceasefire), the UN has chosen the motto Forging Peace Together to emphasize that «this year, it has become clearer than ever we are not enemies of each other, but the common enemy is a virus that threatens our health, safety and lifestyle». Therefore, in these times of physical distancing, the UN proposes to dedicate the Day to encouraging dialogue and gathering ideas.
Within the framework of this proposal, the UB Solidarity Foundation invites you to reflect on the meaning of peace through the testimonies of students who participate in the Support program of the University of Barcelona for refugees and people from conflict areas. Their views are interspersed with photographs taken in November 2019 at various locations on the island of Lesbos (Greece); among them, the Moria refugee camp, which was razed by a fire last week.
Discover it on the networks with the hashtag #UBPeaceRefugeDignity.
Have you already collaborated with the #UniversitatRefugi Program?
Since 2015, the UB Refugee Support Program has hosted fifteen students each year at the University of Barcelona for a course in transition to university studies.
Most of them flee war and violence in Syria, Afghanistan, the Democratic Republic of the Congo or Palestine, among other countries; and access to university (which is currently 3% among refugees) becomes an opportunity for them to rebuild their lives.
Through the UB 2020 Patronage campaign Refuge University: Safe reception routes for refugee students, you can contribute to these support scholarships.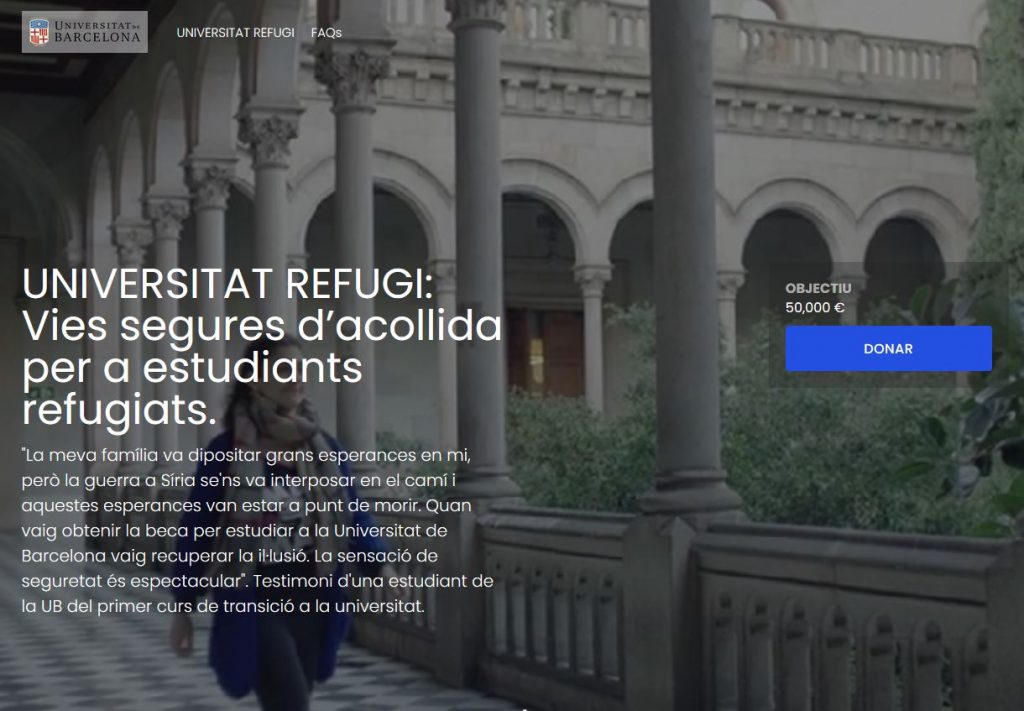 ---
---
This news is related to the following SDG of 2030 Agenda: