Do you want to be expert in social development and cooperation to work in NGOs, international organizations, local administrations, cooperation agencies, the academic world…? Pre-register for the XXX edition of the Globalization, Development and Cooperation Master's Degree of the University of Barcelona!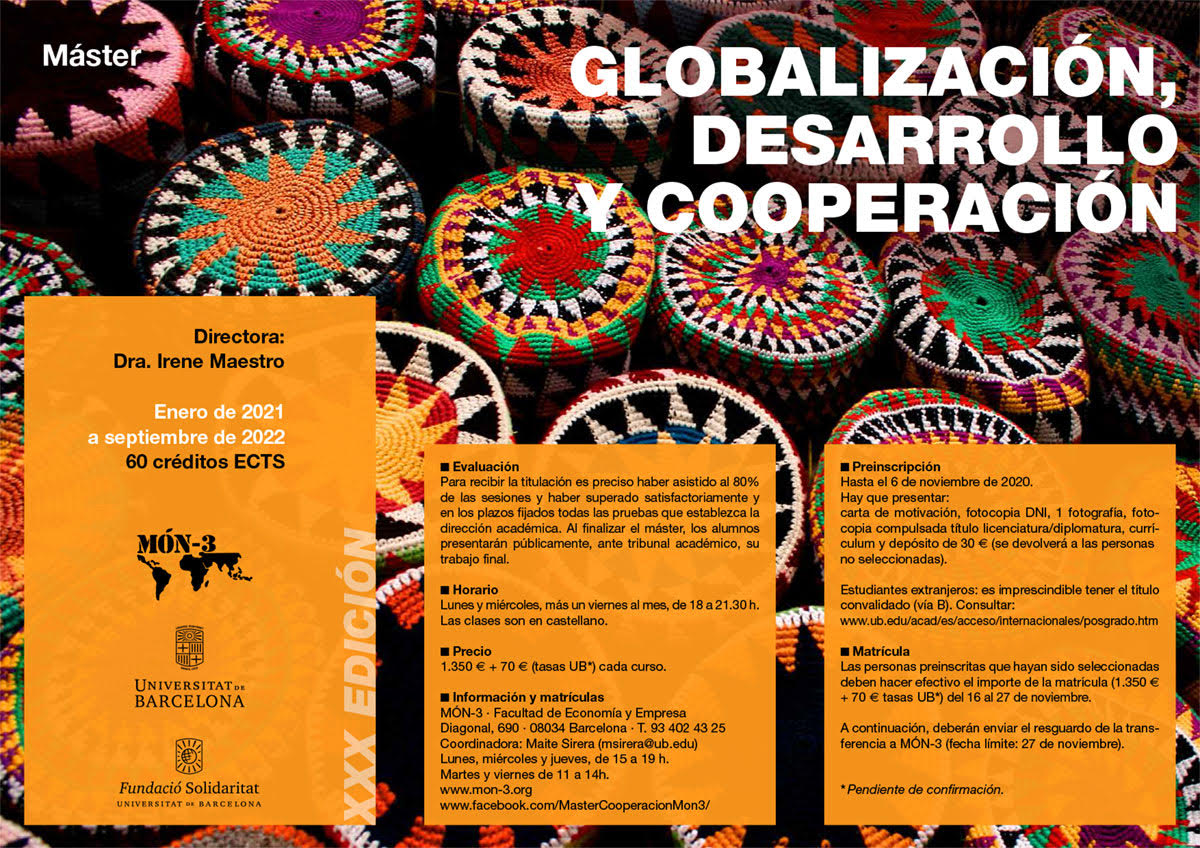 INFORMATION & PRE-REGISTRATION
Pre-registration extended until November 27, 2020
Maite Sirera:
📨 msirera@ub.edu
📞 (+34) 93 402 43 25
PERIOD, SCHEDULE & PLACE
From January 2020 to September 2021.
Monday, Wednesday and a Friday a month,
from 6 p.m. to 9:30 p.m.,
at the UB Faculty of Economics and Business.
This title of the University of Barcelona (60 ECTS credits), organized jointly with the Món-3 Foundation and the UB Solidarity Foundation, aims to continue training, as it has done since 1989, specialists who can intervene directly in the construction of development strategies and cooperation relationships that provide a possible world of solidarity and welfare, respectful of nature, encouraging for future generations, and necessarily different from the current one.