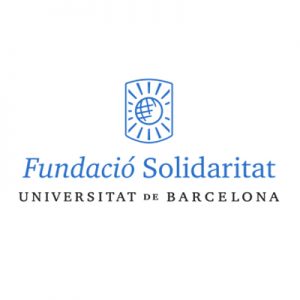 The UB Solidarity Foundation was jointly created in 1996 by the Món-3 Foundation and the University of Barcelona (UB). Its missions are to apply university policies in development aid and, as part of the UB's commitment to social responsibility, to foster initiatives defending human rights and promoting social action.
To this end, the Foundation launches, supports and implements a wide range of projects broadening and strengthening development cooperation initiatives, especially in the area of interuniversity relations.
The Foundation also promotes the defence of human rights in different ways: by carrying out joint actions at local levels with individuals or institutions, by creating outreach tools, and by furthering global citizenship education.
Finally, it leads initiatives to foster the UB's community's involvement in social volunteering, hereby reinforcing its global human training in the values of solidarity and commitment with others.
---
Check the contribution of the UB Solidarity Foundation programs to the 2030 Agenda, adopted by the United Nations.